Chip/Crisp bag.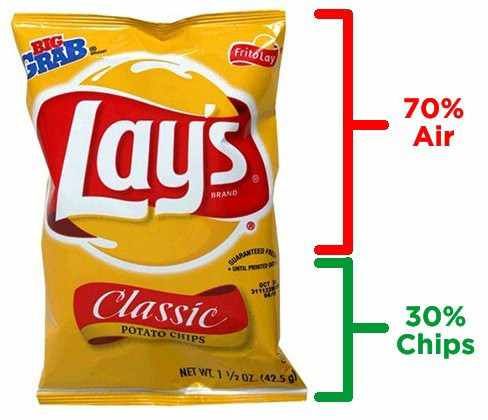 Seriously. It's 70% air, and 30% Chip.
That is 70% DRM and additional bullshit, and 30% actual game.
The more it gets tossed around between devs, the more crushed up, and stale your chips are going to be.
Different Devs/Pubs are like different brands of chips.
You always feel like shit after eating an entire big bag of chips in one sitting.