Hi!
I bought an Eizo 21" Widescreen monitor some weeks ago and wanted to play several of "ye olde games", especially DX with the new experience (look at my sig).
For all of you who also share this ultimate gaming experience but had problems with setting up the right values, here's my help:
In the
DeusEx.ini
change the following values to your widescreen monitor settings:

[WinDrv.WindowsClient]
WindowedViewportX=

1680


WindowedViewportY=

1050


WindowedColorBits=32
FullscreenViewportX=

1680


FullscreenViewportY=

1050


FullscreenColorBits=32

Simply put you screen resolution there.
This leads to a horizontally wider picture.
If you want to adjust the FOV according to widescreen proportions (some degrees more than normal) you have to change two settings in the file
user.ini
:

DesiredFOV=

85.28127


DefaultFOV=

85.28127



These are the appropriate values for 16:10 monitors.
The strange values are the result of the unusual DeusEx default values of 75° for the FOV. If you leave the FOV then the top and bottom portions of the view are simply cut off to fit the 16:10 ratio. The hud is not cut off but fit into the view.
The HUD is rendered in low resolution, but the whole 3D stuff is high-res

Here are screenshots for direct comparison:
Standard:
........
Full Res 4:3 is here (1400x1050)
Widescreen: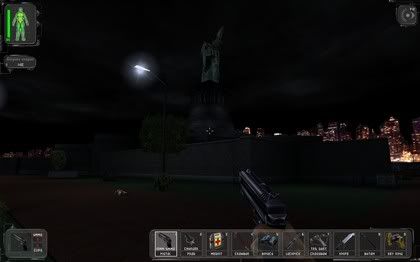 Full Res 16:10 is here (1680x1050)
Quite a difference

See you,
al'be:do